At AMA, we are a full-service creator of architectural metal work. By combining traditional blacksmith techniques and modern fabrication methods we specialize in residential and commercial railings and decorative furnishings of the highest quality while always striving to create a unique experience and timeless pieces for our clients.
Our focus is exceptional craftsmanship extending beyond limited store bought goods we bring decades of experience and painstaking attention to detail on every project we undertake. Explore our full range of custom fabrication, design and restoration services, or get in touch to discuss your vision in greater detail.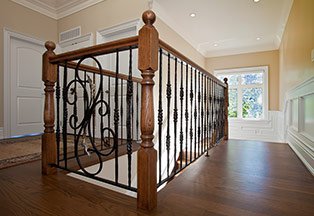 Railings
---
At AMA, we offer several lines of wrought iron railings. Whether you desire a simple railing, traditional railing, ornamental or desire a truly custom hand forged railing we can meet your needs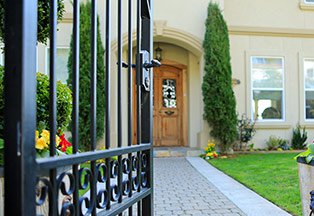 Gates
---
Enhance your property with a custom gate. Each gate is individually designed, hand crafted and installed bringing beauty and security to your property for years to come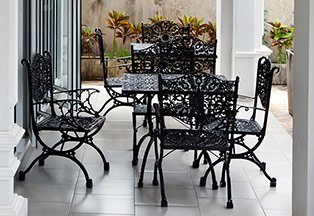 Furniture & Accessories
---
From hinges to accent pieces to custom furniture, we can create any unique piece for your home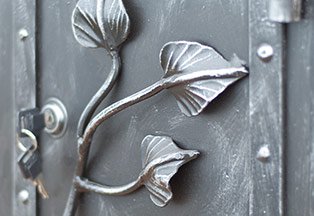 Restoration
---
We can restore virtually any piece of antique or damaged metal item to its original state, preserving the life of your most cherished belongings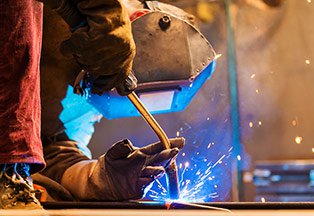 Welding
---
We offer a wide array of welding services. As each and every job is unique call us today to discuss your project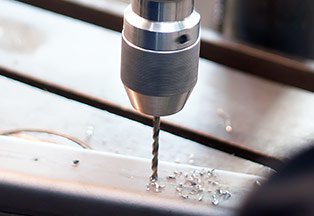 Fabrication
---
At AMA Blacksmiths, each piece we design is uniquely fabricated in a manner that yields long life and our unsurpassed detail to specification
We're more than Blacksmiths, we're artists who take tremendous pride in the finished quality of our life's work. Regardless of the nature or scope of your project, we invite you to learn why so many have come to trust our commitment to professionalism and unparalleled craftsmanship.
Discover the Difference Our Passion for Design Truly Makes
As our clients will attest to, the detail and precision we impart into each custom forged creation is what sets us apart. From the simplest fireplace screen to the most comprehensive custom gate system, our artisan approach is truly innovative and limited only by the fires of your imagination. Our designs can by complemented by a full spectrum of accents such as stainless steel, brass, copper, luxurious woods and more. Browse our gallery or get in touch with us directly to learn hour our artistry can bring your vision to life.